Post by yardbird78 on Feb 11, 2016 19:18:17 GMT -5
I have had two of the old Monogram B-36 kits in the stash for a whole bunch of years, so I decided to put a couple of other projects on the back burner and build one of these
monsters. The kit is intended to be an RB-36H, but the kit decals are wrong and useless anyway because of age. I found some aftermarket decals for an RB-36E from the 5th
Strategic Reconnaissance Wing, 72nd Bomb Squadron that was at Travis AFB, California from January 9, 1951 until September 30, 1958. The first B-36's that Convair built
were the XB and YB-36 prototypes and then 21 B-36A bombers. The A models didn't really have a combat capability and were used for crew training. After a couple of years,
Convair took all 21 of the A's plus the YB-36 prototype back to the factory, disassembled and modified them, then reassembled them as RB-36E Recce Birds. The biggest mods
were turning bomb bay #1 up front into a pressurized camera compartment and filling bomb bay #4 with ECM and ELINT equipment.
..I am pretty fired up about this build as I have wanted to do a B-36 ever since I was a kid. The question now is, "Can I keep the fire going long enough to finish a large, difficult
project". I bought two of the Pavla resin kits for the gun turret bays and will use them for both upper gun bays. I will open up the very large side oblique camera windows and
smaller tri-metragon windows on each side as well as the three vertical camera windows in the belly of the camera compartment. Bomb bay #2 will get 40 of the AN-M26 photo
flash bombs, while #3 will get a scratch built 3,000 gallon auxiliary fuel tank, a new "communication tube" down the left side and hopefully some more added detail. Both levels
of the forward crew compartment will get some added detail and I am hoping to scratch build the entire photo compartment interior. Now I have to see if I can live up to my
dreams.
The Kit Box
I started simple with the wheels and struts
The Pavla AM turret bay boxes and pieces. The only real difference between the forward and aft turrets is that the aft bay has a one piece cover.
The upper and lower forward crew compartments, the fwd & aft bomb bay bulkheads and the radio operator's panel at the rear of this area. This overlaps the gun
bay unit by about 1/8 inch, so I will have to modify that somehow.

The forward gun bay tub. It requires a HUGE hole to be cut out.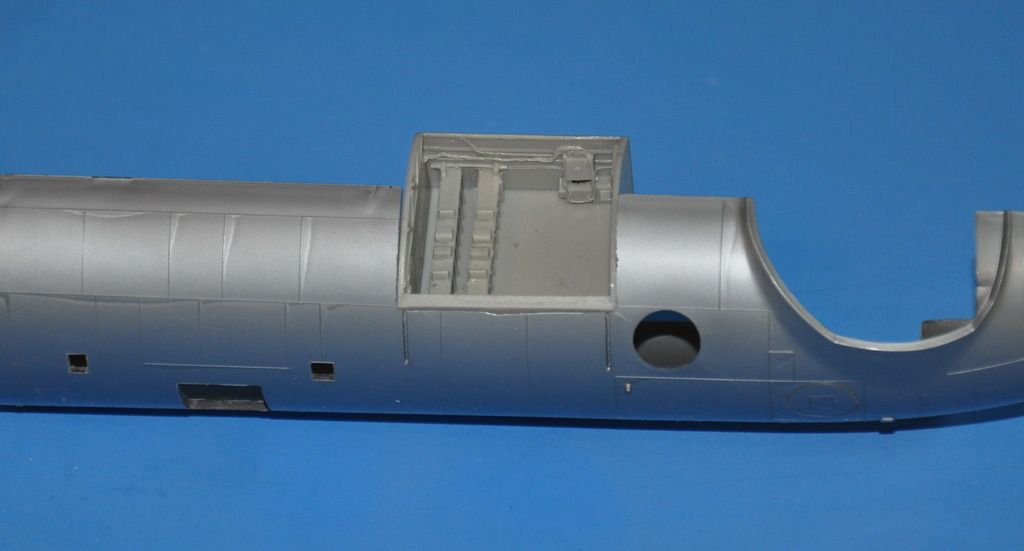 This shows the camera windows and crew observation windows cut out of the right side. The left side is stock, but won't be for long.